What is mass communication?
The mass communication degree has been designed to enable an individual to create any type of content for media. They learn to create and receive content for newspapers, social media, or any other media platform. Through this type of study, students learn to publish the required or trending content that is for the use of the readers or viewers.
What is the mass communication scope in Pakistan?
Mass communication is a 4 years degree program that has 8 semesters to be completed within that duration. Students with at least 50% marks in the previous (intermediate degree) can take admission in this program.
What are the jobs after mass communication?
There are multiple jobs available with different designations for those who have studied mass communication. People can join media groups, work in any newspaper-related organization or they can also become a journalist. Reporter, Radio jockey, film director, producer, TV host, or anything started to media can be chosen as a profession after this degree. Choice of the job depends on one's interest and specialization.
It is a vast field and mass communication scope is great because of social media's growing trend. The number of social media platforms and channels is increasing. Media communication has got the hype on this date. That's how the importance of this degree and scope is equally greater than before.
Mass Communication Scope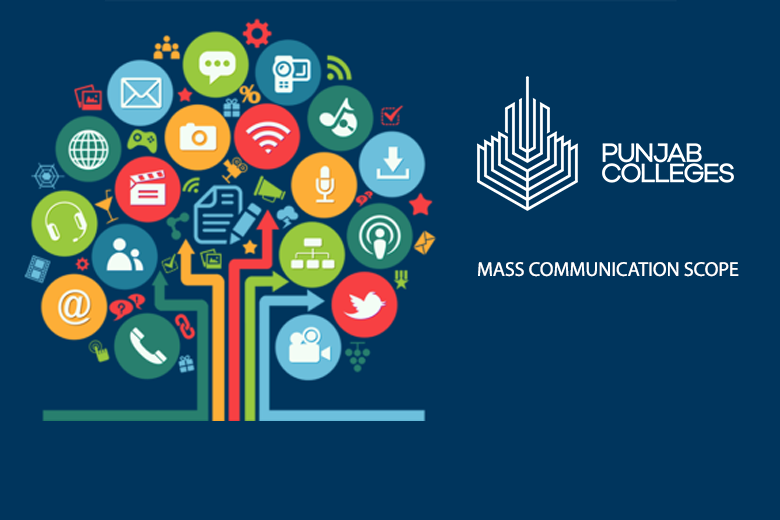 Mass communication scope is higher for those who are skilled and competent in their field. The creativity of the person also contributes to a successful career. The more you are proficient the more you can earn.
Let's see how much salary a person can get after this degree.
Salary after mass communication:
Salary after this degree is also good. Based on your skills and interest, your salary can range from 35,000 to more than 2 lacs. Mass communication scope includes many opportunities for people around the world.
Is mass communication a good career?
Any ceremony interest-based career comes to the best career. A relevant degree adds more flavor to your choice of career. Mass communication scope gets better just because many people take interest in such media-related fields. It is an entertaining as well as a progressive field.
Mass communication scope abroad:
Many journalists have gone abroad during their jobs. People can enhance their experience in the relevant fields and join the best positions in foreign countries. The mass communication scope abroad is also worthy and beneficial for one's future. Earning is doubled up when getting a salary in dollars or euros.