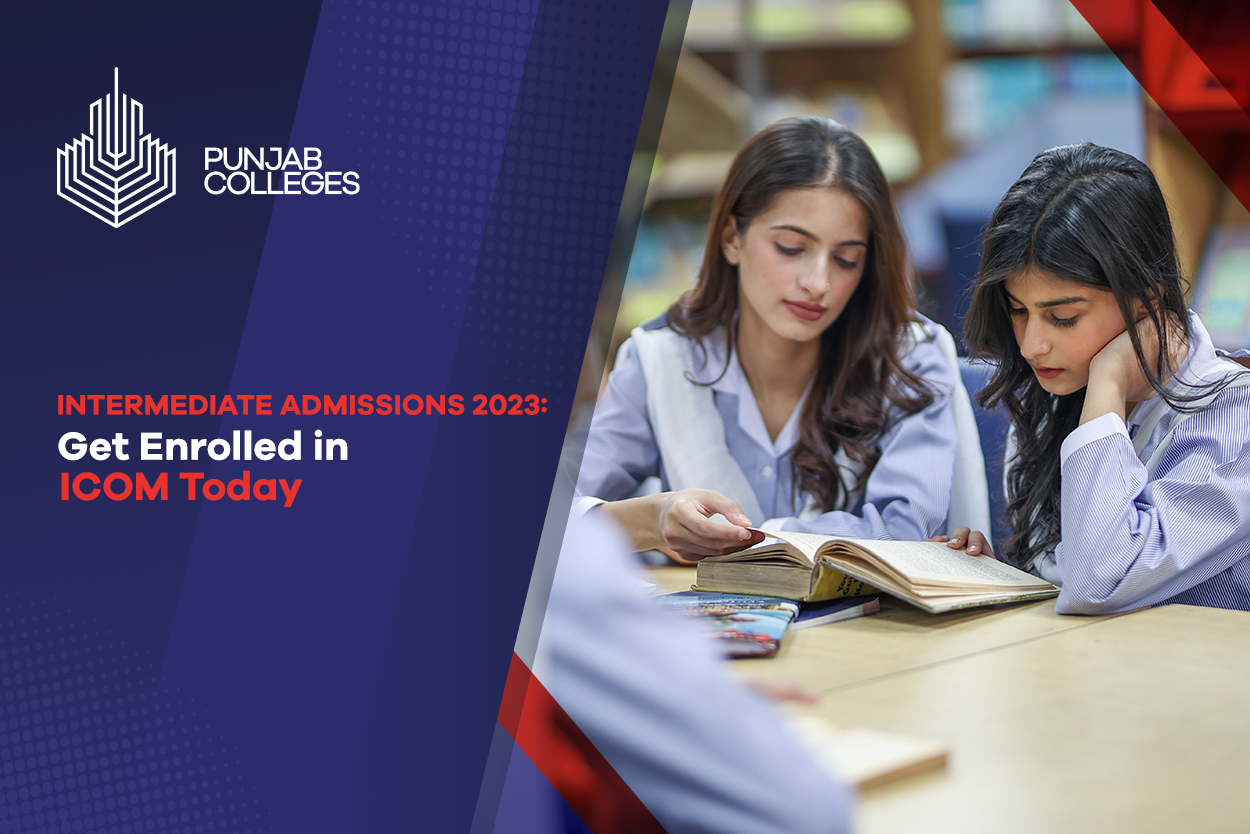 The season of intermediate admissions 2023 is here. Punjab Group of Colleges (PGC) have opened the application admission portal. Enrol today for the best college experience in Punjab. Punjab Colleges is a synonym for success and educational excellence in Pakistan. Hence, you can get the best education for your new journey with us. PGC offers inter-admissions for various disciplines, including ICOM. This article covers the amenities concerning study, extracurricular and personality development. The admission link is available at the end of this piece. Let's begin.  
Intermediate Admissions 2023
The admissions for intermediate 2023 are open. Punjab Group of Colleges (PGC) offers a comprehensive range of intermediate classes. The following disciplines are available for intermediate classes at the Punjab Group of Colleges (PGC). 
FSC (pre-medical)

 

FSC (pre-engineering)

 

ICS

 

ICOM

 

FA

 
Hence, you can apply in any other discipline if you fulfil the eligibility criteria. However, this article will thoroughly cover the intermediate in commerce. (ICOM). ICOM allows you to enter into the distinctive business, trade, and commerce professions. 
Complex Study Made Easy for ICOM
Intermediate, also known as classes 11 and 12. Or first-year and second-year classes with a commerce specialisation are known as intermediate in commerce (ICOM). ICOM has a variety of subjects relating to the marvellous and astonishing field of industry and commerce.  
The subjects for ICOM include the subjects like accounting, commerce, business maths, and banking. In addition, general subjects like English, Islamyat and Pak Studies are part of the study scheme. However, these courses are subdivided into two years as per the regulatory guidelines. 
ICOM is a footing step for further professional degrees in business, commerce, and accounting. Hence, to land in the top business schools in Pakistan, scoring high and developing core concepts is crucial for career growth and focused learning.  
Keeping this in mind, the teaching faculty at Punjab Colleges undertake effective teaching methodologies to grab the best results. Major business schools have a significant number of PGC students every year. This discloses the quality of education and the teaching spirit of our people.   
Attention Towards Personality Grooming
Punjab Colleges (PGC) provide a 360-degree education plan for students in all disciplines for intermediate. The underlying reason for this effort is the connection between a student and professional aftermath.  
Therefore, at Punjab Colleges, students are not only taught about in-depth subject concepts and curations but also about the skills and certifications of the modern world. We also provide valued certifications to our intermediate students to fulfil their industrial and professional requirements. The Microsoft certification is the most essential and pre-requisite technical requirement in most of the job opportunities.   
Education, Skills, and Talent Goes Hand-in-hand Here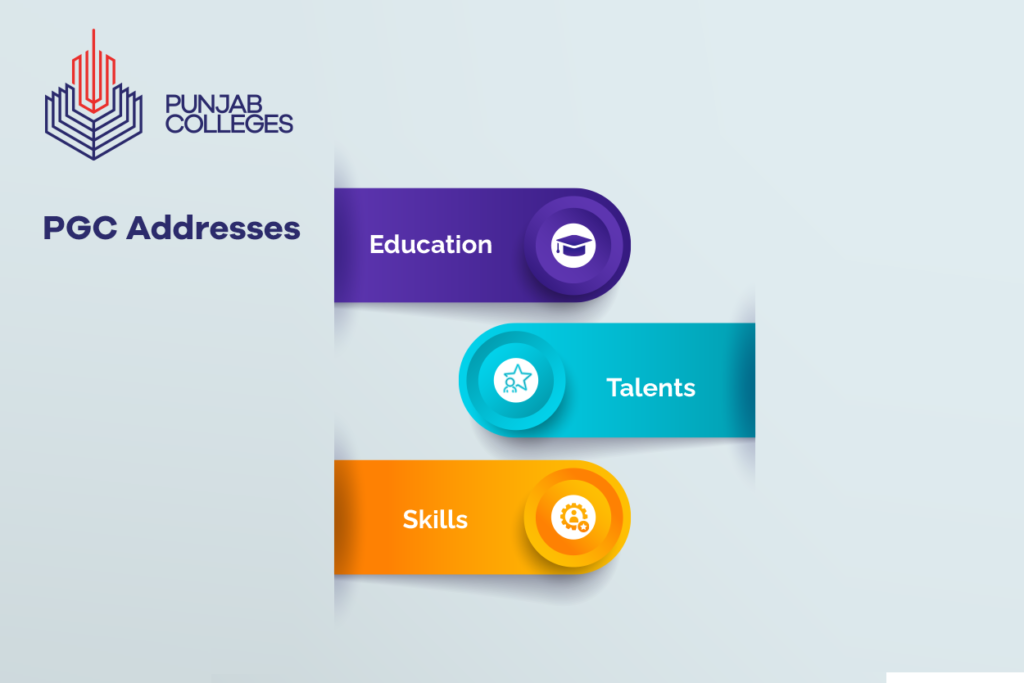 Punjab Group of Colleges (PGC) put tremendous efforts into preparing students for further education and professional life. For this reason, we include certification from Microsoft (MOS) featuring Office and tools. Moreover, state-of-the-art campuses, the robotics lab, digitally equipped classrooms and developed labs are strong points for studying at PGC.    
In addition, the talents of our students are well-addressed at all campuses of PGC for intermediate and other classes. The clubs and activities are available for further reading.  
Furthermore, the examination pattern and tips are also a part of our regular intermediate classes with us.  
Scholarships & Incentives are Available for All
Moreover, at the Punjab Group of Colleges (PGC), students are supported and accommodated on all levels. The vast options for merit-based and need-based scholarships are available for all.   
Punjab Group of Colleges (PGC) for Intermediate Admissions 2023
Intermediate 2023 admissions are on a roll at PGC. You can become a part of the legacy of success. For the last 38 years, PGC's students' take-up most of the positions in intermediate examinations throughout the boards.   
For instance, in 2022, 176 of our students grabbed the top positions in intermediate board exams.  You can also be the topper tomorrow. Applications for intermediate admissions are welcomed.  
Admission forms are available. Apply today!  
Conclusion
After matric results are out, the next step in the journey of education is intermediate admissions 2023. Students can apply today to complete 11th and 12th with the majors of commerce, business and trade to cater to modern industrial needs. Best of luck!