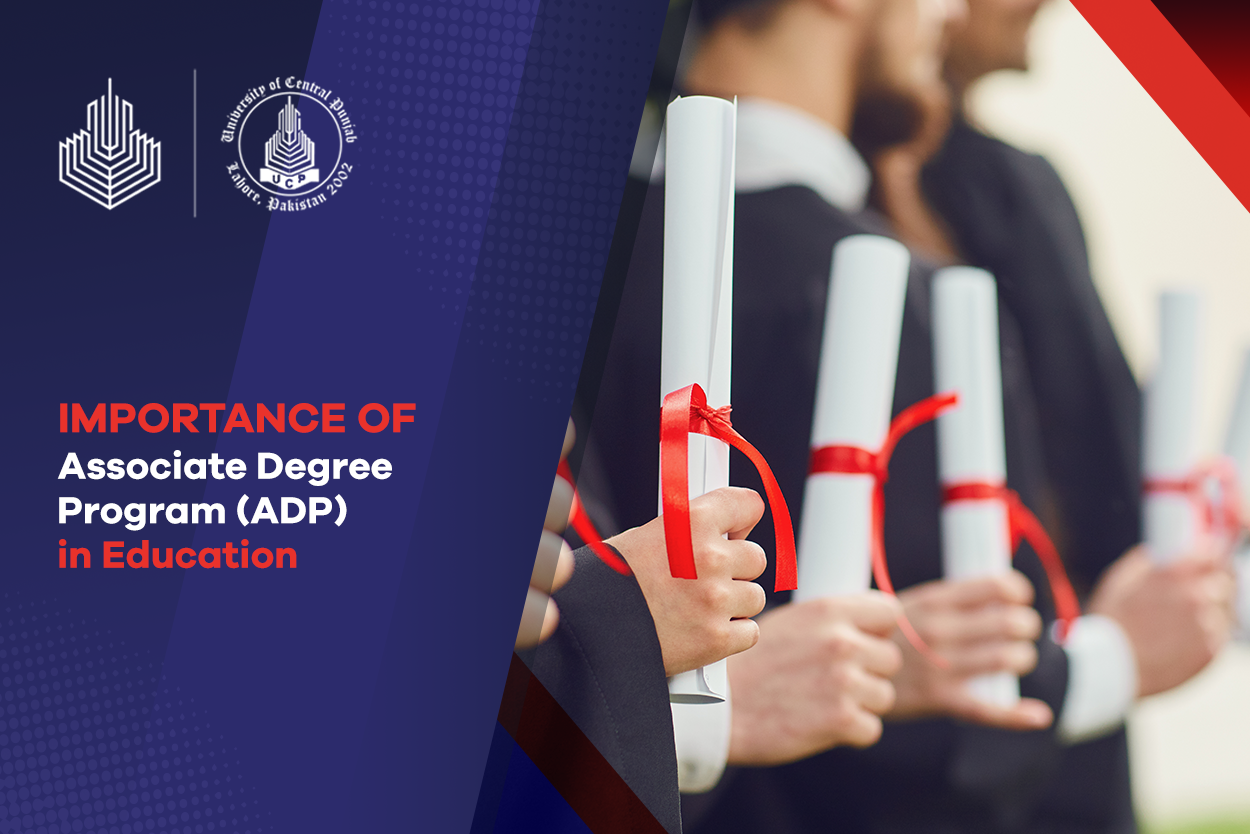 If you are looking for a professional degree that offers flexibility and skills and broadens your horizons. You must choose the associate degree program, also known as ADP, in your relevant field. The degree is not only fast-paced but also offers other benefits. We at PGC have collected them for you to understand them better. 
Less Time Investment
An ADP degree offers half of a time investment in comparison to a four-year degree program. The duration of ADP is a couple of years. Therefore, you can earn a professional upgrade in half time and can avail better opportunities.  In comparison to the regular four years (BS) degree, an ADP requires half-time for degree completion.  
Enhanced Job Opportunities
When you earn an ADP Associate Degree Program, you have more job openings suitable for you than a student with a simple, intermediate degree. Therefore, having a professional associate degree in a relevant discipline would be a great plus if you want to enter the professional field.  Therefore, if you are not interested in investing four years, go for a two-year program. 
Advancement in Education
In addition to the job chances, the associate degree program (ADP) also brings massive and vast scaled opportunities to pursue professional education. It is possible to shift to the fifth semester, which starts from the third year for any BS degree in Pakistan.  
This shift will help you convert your two-year degree to a four-year bachelor's program.  
Flexible in Nature
Flexibility is provided by associate degree programmes in many different ways. Earning your associate degree at a community college gives you the flexibility of attending part-time or full-time and offers courses in the evenings and online without sacrificing the quality of your education. Balancing a college education while maintaining a job or family can be challenging. 
ADP is Offered for Various Subjects
There is a variety of subjects in which associate degree programs.  You can pursue your degree as per your career choice as ADP programs are available for multiple programs nationwide.  in addition, students can also move up to a four year program after the completion of ADP program. 
Cost Effective Option
In this high inflation time, the expenses are beyond means. Therefore, every person thinks twice about taking any monetary decision. However, we cannot overlook the necessities, what-so-ever the conditions are.  
Therefore, to continue your education, you can opt for the associate degree program (ADP) at a lesser money expense. An ADP is a cost-effective option.  
Conclusion
To get an education, one must move, even to China. Hence, we must try our best to get the education to stay competitive and vigilant to move forward in our careers. This is essential to stay productive, successful and resourceful in these hard times.