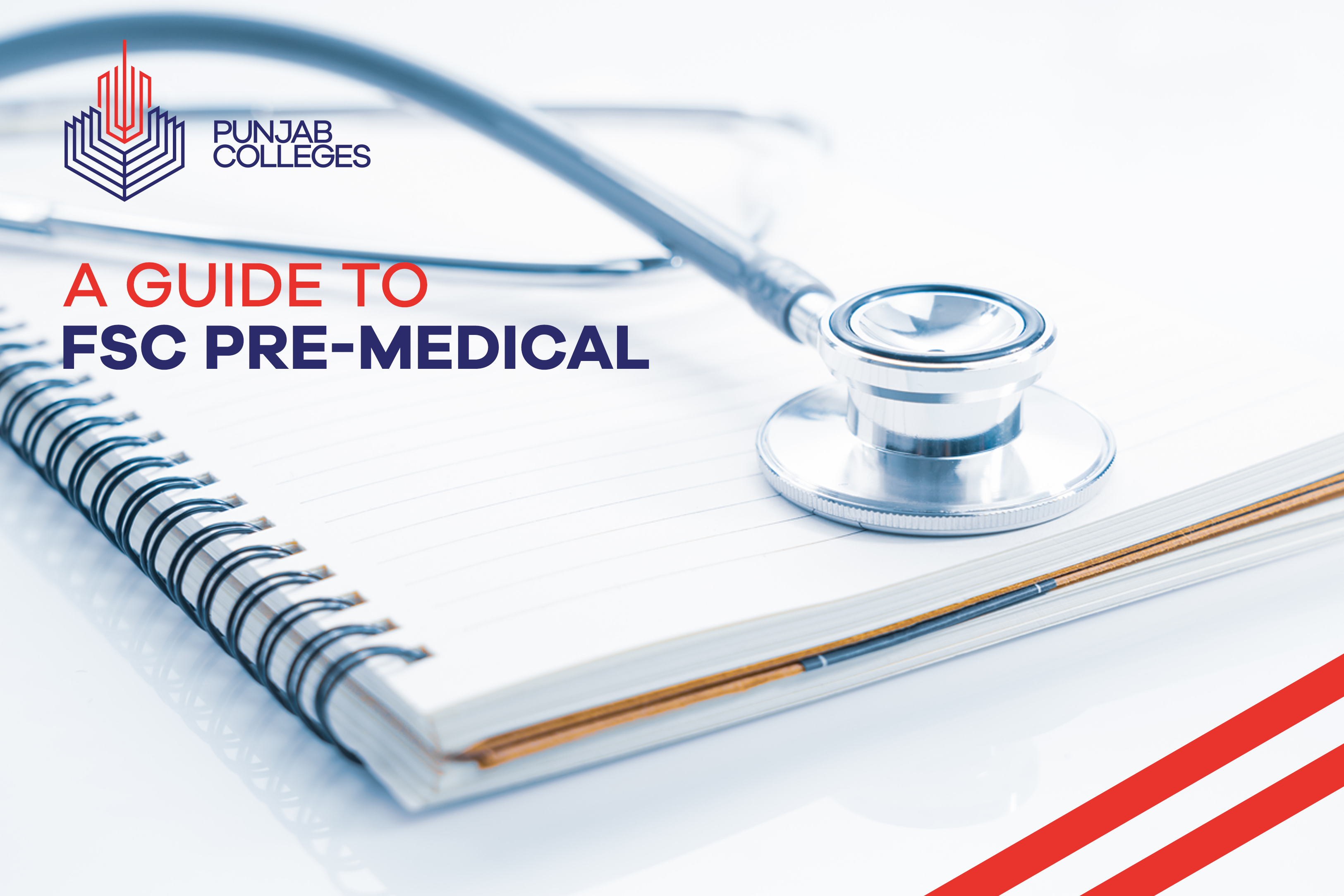 FSc Pre-Medical is an initial inter-level programme associated with the medical field. This intermediate programme offers the core subject of biology that directs to a career path of MBBS and its related fields. FSc Pre-Medical is chosen by ambitious students that dream to get into top medical colleges. It is considered as one of the highly sought intermediate programmes with top merit among other inter-level programmes. FSc Pre-Medical is one of the most challenging intermediate programmes that require a lot of effort, determination and passion to succeed in order to get top scores for admissions in top universities.
Core Subjects of FSc Pre-Medical
Biology
Chemistry
Physics
How to Excel in FSc Pre-Medical
Students of FSc Pre-medical are highly ambitious, goal-driven and hardworking that study day and night to excel in it. It's important to know some tips before heading out for your goal.
Schedule your timetable
Pay attention to concepts rather than just cramming
Learn how to memorize along with concepts
Get maximum benefit out of test sessions
Stay determined, patient and success-driven throughout your FSc journey
Career pathways of FSc Pre-Medical
While students mainly choose FSc Pre-Medical to become a doctor, it is necessary to understand that MBBS is not the only career pathway of this programme. Pre-Medical students have many career options at their hands. Such as:
Doctor of Nutrition
Doctor of Pharmacy (D. Pharmacy)
Doctor of Physical Therapy (DPT)
Doctor of Veterinary Medicine (DVM)
Nursing
Biotechnology
Nanotechnology
Microbiology
Psychology
Bachelor of Dental Surgery (BDS)
(Bachelor of Science)
BBA (Bachelor of Business Administration)
BSIT and BSCS
Arm Forces