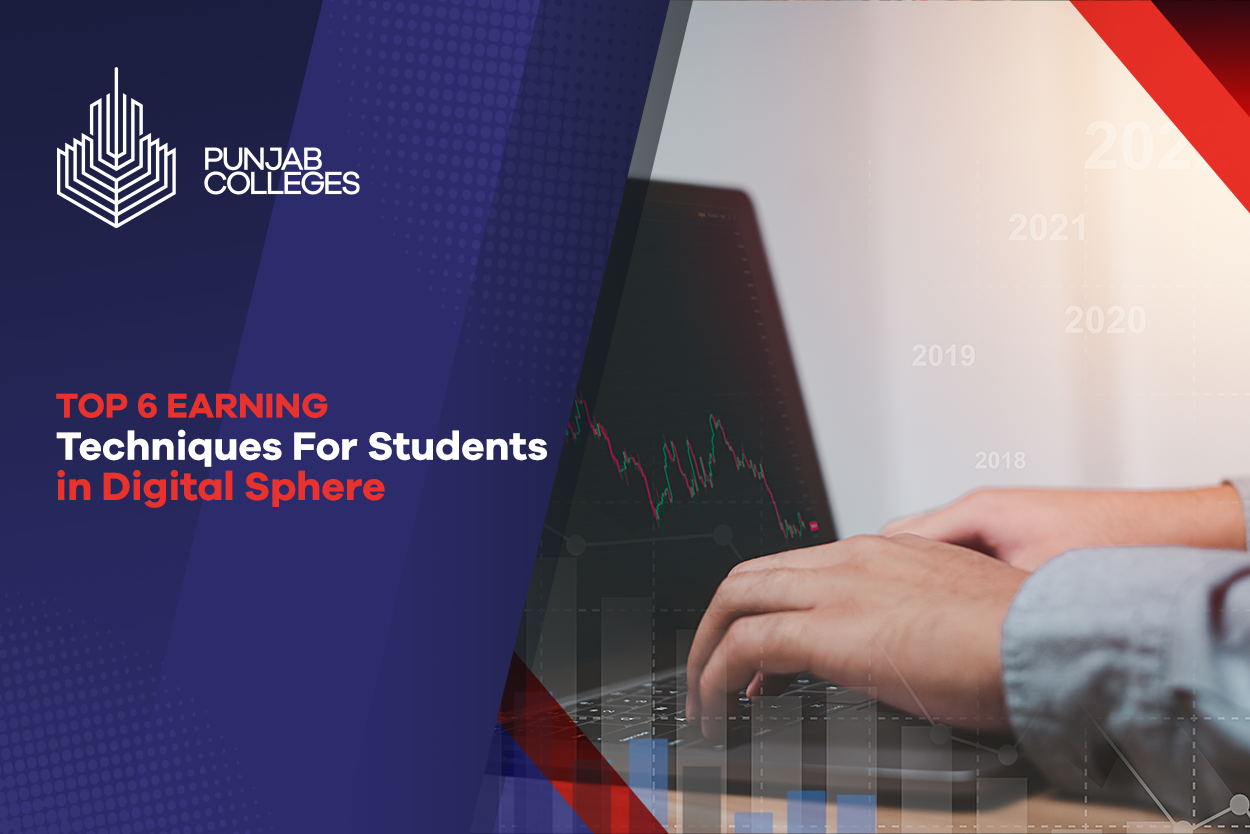 Today students want to earn and become independent as soon as possible. It is high time to become financially independent while keeping studies regular and completing your education. However, the priority must be education and learning to become more productive and acceptable for your future and dream career. Here are some earning techniques in the digital sphere that are specifically suitable for students. 
Online Tutoring
If you're knowledgeable in a particular subject, you can offer online tutoring services to students who need help. To find clients, you can create a profile on tutoring platforms like Chegg, TutorMe, or Skooli. Students often teach juniors at home; they can pursue the same talent in the international market to get good returns. 
Social Media Management
The younger generation loves social media. Therefore, they know the latest features and are very adaptive when it comes to social media. Hence, it is always a great idea to utilise your talents. Likewise, many businesses need help managing their social media accounts. If you're familiar with social media platforms and have good communication skills, you can offer your services as a social media manager.
Content Creation
If you have writing, graphic design, or video production skills, you can create content for blogs, websites, or social media pages and get paid for it. Currently, the video is the most in-demand type of content. Long and short videos are the most popular content on platforms.  
However, it does not mean you shouldn't publish other content. Always initiate what you do the best.   
Transcription
Transcription involves converting audio or video files into text. Many companies and individuals need transcription services. Sometimes, the language barrier is the reason for transcribing. Sometimes, merely text-to-speech is required. It is both a smart and effective job to be done. Furthermore, there are free versions available to initiate jobs on a free version.  You can offer your services on platforms like TranscribeMe or Rev.
Online surveys
You can participate in online surveys and get paid for your opinions. Platforms like Swagbucks, Survey Junkie, and Toluna offer paid surveys. These surveys are usually for diverse purposes to collect public opinion. 
Freelancing
As a student, you can offer your services as a freelancer in a variety of fields, including writing, graphic design, programming, and more. Freelancing platforms like Upwork, Freelancer, and Fiverr make it easy to find clients. However, starting where the competition is low is always an intelligent and promising idea. Such skills are high in demand.   
Some of the most in-demand skills are as follows.  
Data Analysis

 

Software Development

 

User Experience (Ui/ UX)

 

Web Development

 

Project Management

 

Account Management

 

Artificial Intelligence

 

Cyber Security

 
You can learn any of these skills from the free and paid courses from reputable learning platforms. Coursera, Google Garage, and EdX are some of them. However, please make sure to put in your efforts and patience during the entire process.  
Also Read:  Top 10 High Paying online jobs for Students with Study 
Benefits of Online Earning for Students
There are numerous benefits to following the earning techniques for online income. Some of them are discussed below.  
Students can adapt flexibility with their study and earning timings as there is no restriction like a 9-5 job. Therefore, students can well-manage their learning and earning efficiently.  
With flexibility, students can get control of their resources and environments. This will help them to stay vigilant, efficient and productive at the same time.  
The Internet offers a massive opportunity to access the global market. Students can not only hunt the earning opportunities but also can look up the latest trends, in-demand skills, and learning resources to compete with the global participants.  
In addition, students can join various talented people on professional websites, personal websites and social media platforms to learn from them without any monetary investment.  
Conclusion
These are just a few of the many earning techniques that students can explore in the digital sphere. It's important to find a technique that aligns with your skills and interests and put in the effort to make it successful.