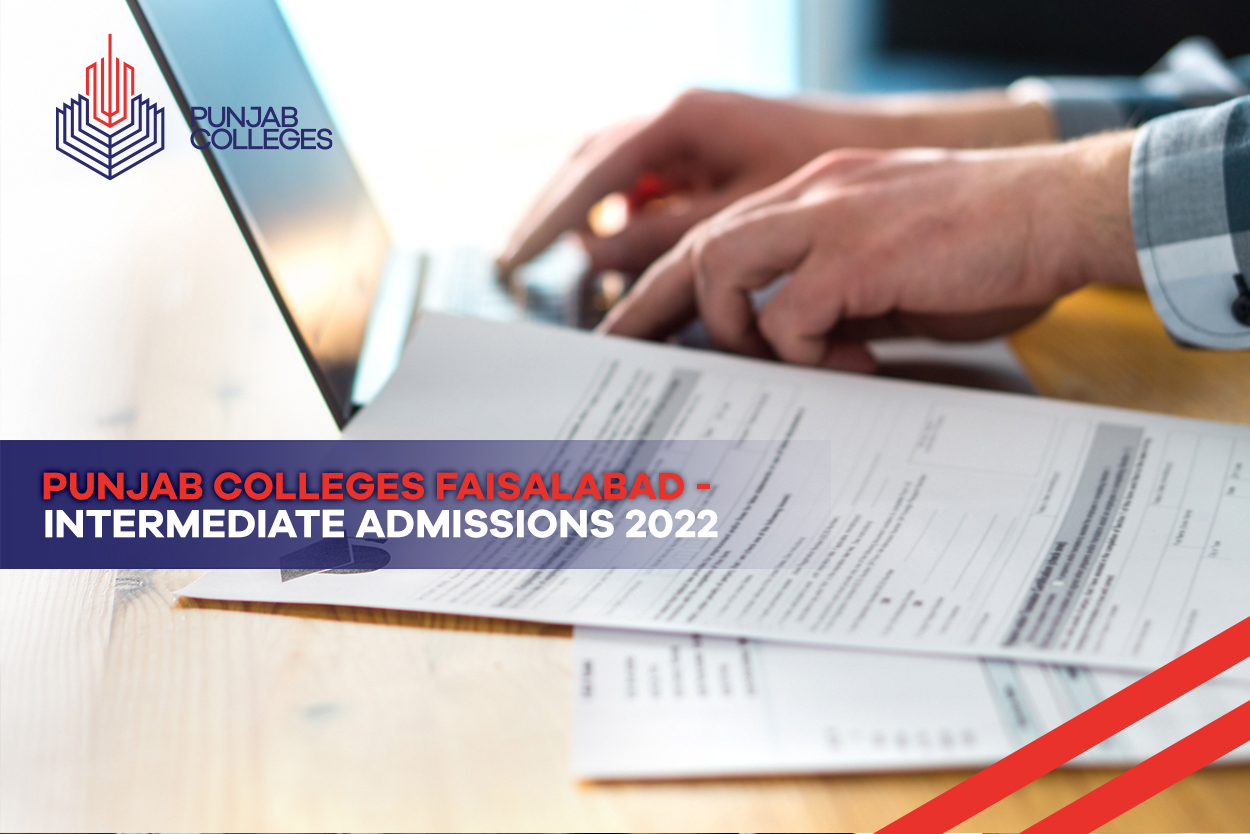 Intermediate is the first step of professional education. Students choose their career from the level of intermediate. As matric results, 2022 is out. Intermediate Admissions 2022 are open now at Punjab Group of Colleges nationwide! You can choose PGC Faisalabad to get admissions after looking at the power points and advantages in the article below.
Disciplines in PGC Intermediate
Punjab Group of Colleges PGC is a fully functional institution in Faisalabad. Punjab Colleges are synonymous with educational excellence. Punjab Colleges offer all five disciplines in intermediate in the Manchester of Pakistan.  
FSC- Pre-Medical  

 

FSC- Pre-Engineering  

 

ICS- Physics / ICS- Stats  

 

ICOM  

 

FA

 
The students can get themselves enrolled in any of the above-stated fields. Students can pursue the career of their choice while residing in their city. Punjab Colleges work on the values of innovation, discipline, integrity, and empathy. These values are instilled in intermediate students through education and valuable stay at PGC Faisalabad.  
PGC Campuses in Faisalabad 
In Faisalabad, the Punjab Group of Colleges (PGC) is available in a broad network. In total, there are eleven 11 campuses situated. The campuses are widespread in Faisalabad and adjacent cities cratering the nearby towns of Samundari, Gojra, Toba Tek Singh, Chiniot, Shorkot, Jaranwala, Pir Mahal, Jhang, and Tandianwala.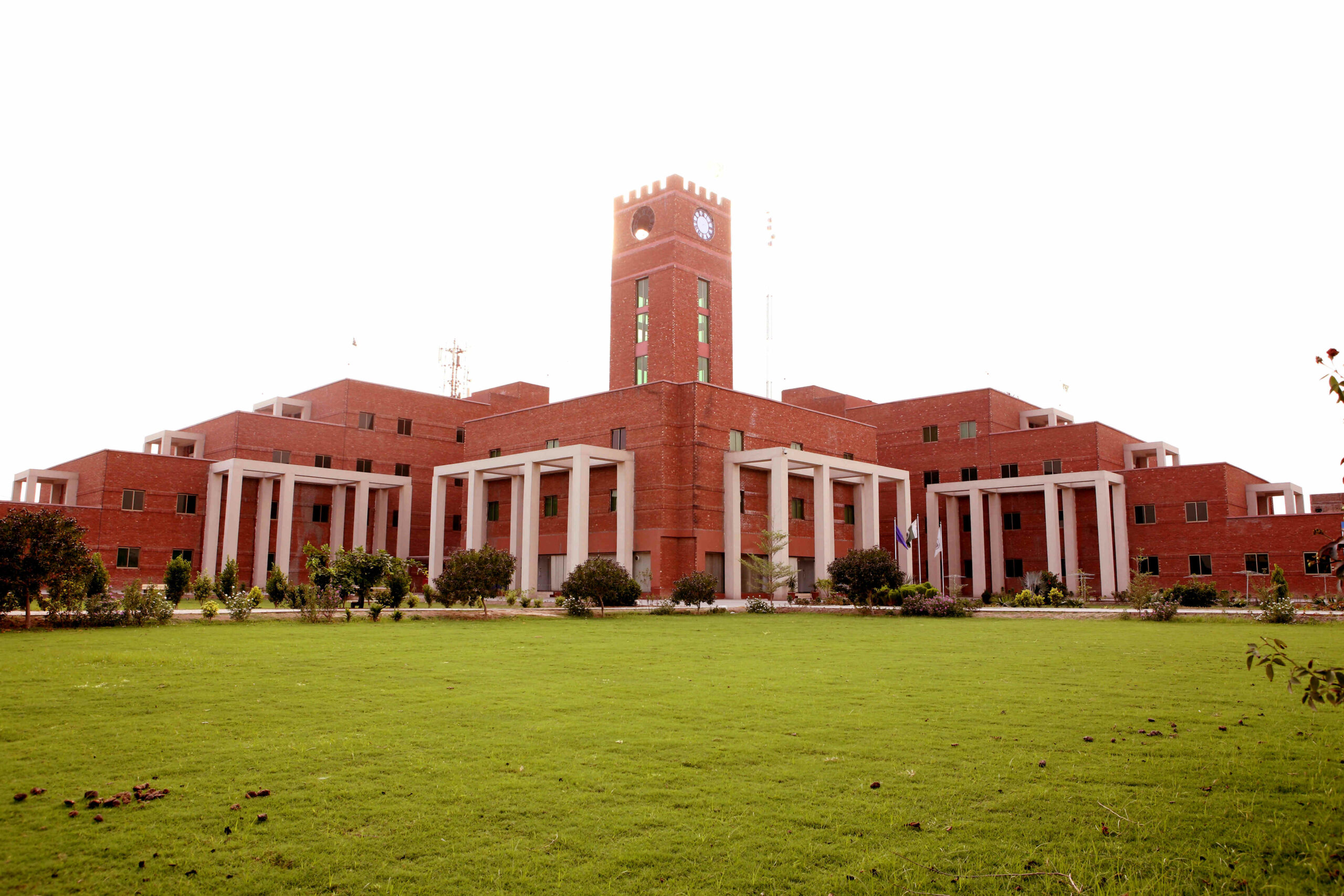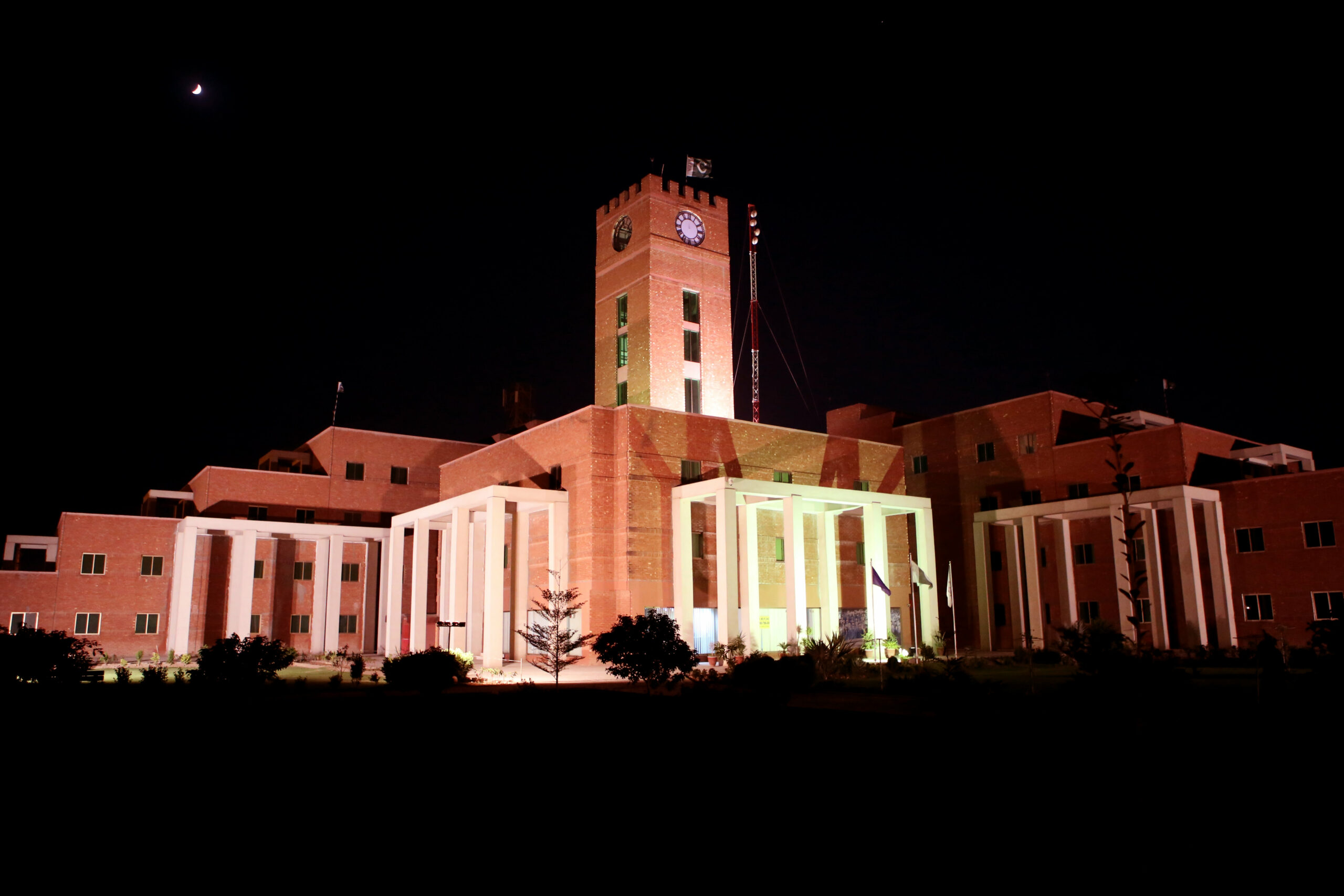 Facilities at PGC Faisalabad 
Punjab College offers a variety of facilities to their students to enlighten their educational journey.  
Fully Equipped Classrooms 
PGC Faisalabad campuses are well-designed and education-oriented campuses. The classrooms are fully furnished with technology solutions like projectors, air conditioners and power backups.  
Trained Faculty 
Faculty is the primary element of quality education. Punjab Colleges Faisalabad are fully loaded with well-trained and educated faculty for all subjects individually.  
Updated Libraries  
PGC Faisalabad has well-designed, beautifully structured libraries. The students can study from massive updated resources. Some of them are listed below.  
Latest Accredit Journals

 

Academic Reference Books

 

News Papers & Field Magazines

 

Books on Various Disciplines

 
State-of-the-Art Science & Computer Labs
Punjab College campuses in Faisalabad are well-structured, with the latest equipment and technology assistance. The computer labs have the latest systems to help students learn theory and practical elements. Likewise, the science labs provide the required technology and equipment for practical in Biology, Chemistry and Physics as per the curriculum outlines. Furthermore, the safety of students is ensured in making the labs at every level.  
E-learning Portals & Apps 
Punjab Colleges are leaders in quality education. The institution truly supports the latest trends and techniques to enhance the learning experience of its students. For the same purpose, the PGC Faisalabad has access to the nationwide PGC portal and e-learning app. The students can continue their education on the go.  
Power Back-up Facilitation  
Pakistan has been facing power problems for a long time. Students get affected by such issues badly. PGC Faisalabad helps its students to stay away from such cases during their stay at college. The power backups are installed on campuses throughout the institution.  
  Read Also: PUNJAB COLLEGES 1ST YEAR ADMISSIONS 2022- COMPLETE GUIDE
Campus Life at PGC in Faisalabad 
In addition to the latest educational facilitation, Punjab Colleges work their best to polish students' campus life at the intermediate level of education. The students have various societies, clubs, and competitions while their stay at Punjab College in intermediate.  
Blood Donor Society  

 

Debating Society  

 

Dramatic Society  

 

Go Green Club  

 

Literary Circle  

 

Sports Club  

 

Health Awareness Club  

 

IT Club   

 

Science Club  

 

Art Club   

 

Tourism Club  

 

Welfare Society  

 

Islamic Society  

 

Photography Club  

 
 These are a few of the clubs and societies that conduct different activities and keep students engaged. You can check the details here. 
In addition to the achievers in education and academics, students at PGC have made their marks in sports and extracurricular activities across the board also. For instance, girls have won the sports general trophy for 10 consecutive years on Faisalabad Board. In addition, many players of PGC Faisalabad have been the winner in the following disciplines, in competitions    
Table-Tennis  

 

Cricket  

 

Hockey  

 

Cycling  

 

Athletics  

 

Netball  

 
Financial Assistance At PGC  
Punjab Group of Colleges PGC offers students various scholarships, rewards, and financial assistance. Following is the detail of scholarships available at Punjab Group of Colleges.  
Merit-Based Scholarship  

 

Awards & Incentives for Position Holders  

 

Incentives For University Admissions  

 

Teachers Children Scholarships  

 

Kinship Concessions  

 

Orphan Students  

 

Need-Based Scholarship  

 

1122 Incentives  

 

Shuhada's Children Incentives   

 
You can see the detail of scholarships here.  
Previous Records Under the Belt of PGC Faisalabad
Punjab Group of Colleges-PGC has the highest number of top positions in intermediate exams across all boards from 2005-2020 in FSC Pre-Medical, FSC Pre-Engineering, ICS, ICOM, and General Sciences. In the Multan Board intermediate examination of 2020, Punjab College took 15 top positions in intermediate.  
In recent federal board inter examinations 2022, Punjab College students have secured top positions in the intermediate examination. Miss Tooba Abdul Basit secured 1st position in FBISE in the medical group securing 1081/1100 marks. Likewise, Miss Iqra Mehmood secured 1st position in the General Science Group, securing 1061/1100. PGC maintained its legacy once again.   
Admissions Intermediate 2022 Open at Punjab Colleges Faisalabad 
After the matric result is declared, Punjab Colleges Faisalabad has opened Intermediate admissions 2022. You can apply here. It is your golden chance to get quality education from the leaders in education in Pakistan while staying in your home. Punjab Colleges welcome its new students with open arms to become the leaders of tomorrow.