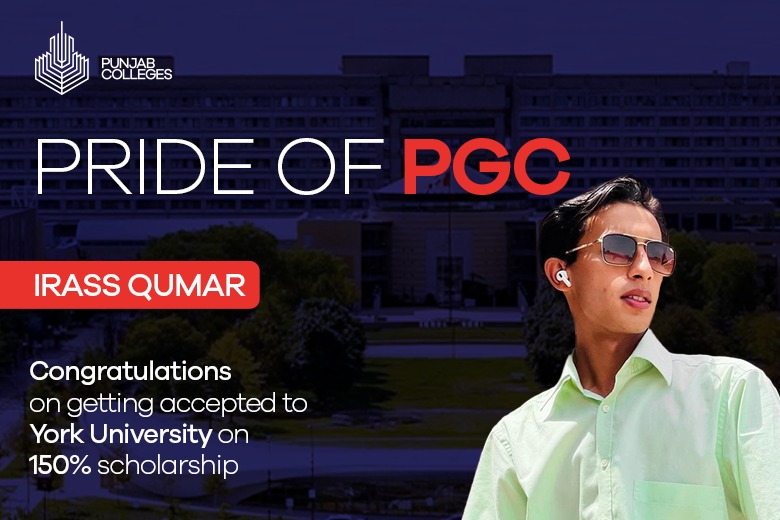 Coming as a big testimonial to the exceptional educational excellence of Punjab Group of Colleges (PGC), we are proud to announce that our student Irass Qumar has secured a 150% scholarship at York University, located in Canada's Toronto.
It is pertinent here to mention that only 20 students across the globe are eligible for the Presidential International Scholarship of Excellence annually.
The worth of this scholarship is 180,000$ (approximately 3 CRORE RUPEES), covering all expenses. The 20 Recipients of this distinguished Award will represent a variety of regions around the world, and from Pakistan, it's Irass Qumar from Punjab Colleges who is going to represent our country for the class of 2026.
Irass Qumar dedicated this exceptional distinction to his mentors at Punjab Colleges.
If you want to embark on a journey towards success and enlightenment just like Irass Qumar, PGC invites you to become part of educational excellence. The window for intermediate or class 11 admissions is open now. You can apply online or submit your application by visiting the nearby campus.